Case Study
Cost-effective PoE Power Supply enables the infrastructure and the system maintenance solution for video surveillance environment
Introduction:
Increasing concerns over public safety has meant that video surveillance applications are growing fast. In particular, like many of companies, factories or educational institutes, they spares no expenses in its security system to reduce security risks. Especially, company need to centralize security management of branches in various offices and locations, intelligent video analysis for strengthening daily operation or suspicious people detection, products quality inspection and the nearby environmental safety, the investment and deployment of IP-based security solutions is on the rise. In the past years, they may use many of traditional video cameras to accomplish this task; however, several IP surveillance system implementations for companies, factories or educational institutes in several countries in Asia and all over the world has raised. IP surveillance plays its part by preventing crime and keeping mishaps from becoming tragedies. The challenge for today's surveillance system integrators developing video surveillance solutions for companies, factories or educational institutes is designing solutions that doesn't rely on dedicated power outlets, can accommodate existing technology, instead, they use PoE solution.

System Requirement:
To implement an IP surveillance system on a company, factory or educational institute requires unique considerations. Power outlet locations, fluctuating voltages, and synchronized data transmission and storage were all good reasons to choose a PoE based solution. The benefits of PoE are numerous from both a network efficiency standpoint as well as a cost standpoint. With PoE, the constraint of having power outlets is eliminated. This provides flexibility in placing PoE-enabled network equipment and IP cameras in the most optimal locations instead of choosing locations where power is available. Optimal placement of networking devices leads to more efficient network designs and better application performance. PoE enables the easy placement of equipment on ceilings, high on walls, or in outdoor locations that may yield better network performance.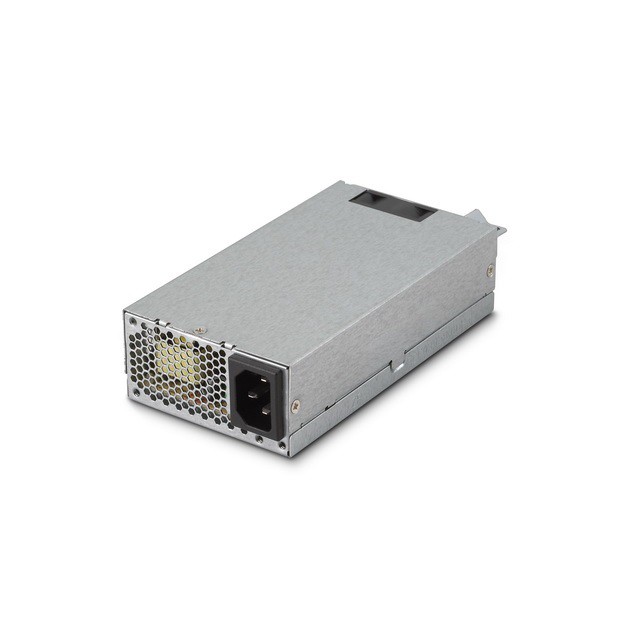 FSP 280Watts (FSP280-20FGBBD) PoE power supply is able to be implemented either as part of a PoE-enabled switch, or by installing PoE NVR to offer the easiest approach for quickly deploying power sources by simply inserting an Ethernet cable between an PoE switch and PDs (Power Devices).
FSP (FSP280-20FGBBD) PoE power supply operates at 80 Plus Bronze efficiency, and no specialized bracket is needed for installation. It offers both 12V and 53V output voltages simultaneously (12V for motherboard to use, while as 53V for Ethernet PoE connection to use) and so that compliant with IEEE 802.3at PoE standard, suitable for many of 8-port, 16-port, or 24-port PoE Switches compatibility. With a single PSU form factor serving a range of industrial chassis, system integrators and switch makers can stock less SKUs, reducing inventory and warehousing costs reliable, 24-hr performance at temperatures up to 50℃. Up to now, FSP has released 220W/250W/280W PoE Power Supply. FSP will plan to launch 350W/ 420W/ 460W PoE Power Supply in 2017, and will also undertake the development of 550W/650W PoE Power Supply very soon.
Product Specification:
280W PoE Switch Power Supply
Efficiency 85%
Flex ATX Form factor, fit all kinds of PoE System
Built-in Active PFC function (90-264VAC)
Max. 8A @12Vdc, 4A @53Vdc Output
Compliant with IEEE 802.3af & IEEE 802.3at PoE standard
Internal 4 cm 12VDC Fan
100% burn-in under high ambient temperature (500C)
Operation up to 5000 meters Altitude
Over Current Protection (OCP), Over Voltage protection (OVP)
Short circuit protection on all outputs
MTBF: 100K hours at 25oC
100% Hi-pot tested
System Diagram: